Head Coach Simba, Gomes sacked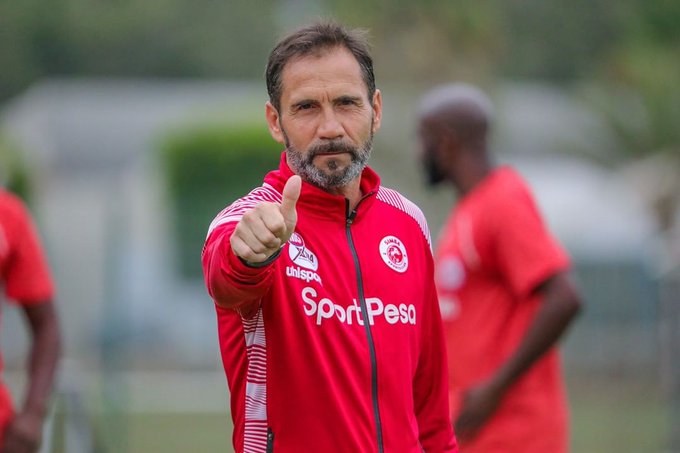 The Lions Club has said it has approved the request of former Head Coach, Didier Gomes da Rosa to leave the Lions from today October 26, 2021.
The Lions through their network have said after a thorough evaluation and discussion, all parties have agreed in accordance with the agreement and the common good for their football.
They have said that as a result of the move, former Assistant Coach Thierry Hitimana will be the Lions' Head Coach in this transitional period assisted by Selemani Matola.
In addition, the Club has also made minor changes to the technical bench by terminating the contracts of former Goalkeeping Coach Milton Nienov and Physical Coach Adel Zrane.
Gomes' departure comes just days after the team was eliminated from the African Champions League against Botswana's Jwaneng Galaxy in a 3-1 defeat at Benjamin Mkapa Stadium.
Gomes landed in the country to replace former Belgian coach Sven Vandenbroeck at Far Rabat of Morocco.