Breakout USA hockey star Abby Roque hopes to inspire other Indigenous players
In the Upper Peninsula of Michigan, just across the river from the Canadian border, sits Sault Ste. Marie. That's where Abby Roque grew up.
"It's a small community, but a big hockey town," she said. "That's the sport to play in the Sault."
Roque is a member of the Wahnapitae First Nation, which is based in Ontario. Her uncle, Larry, is the chief of their tribe. Growing up, Roque was surrounded by other kids with similar backgrounds.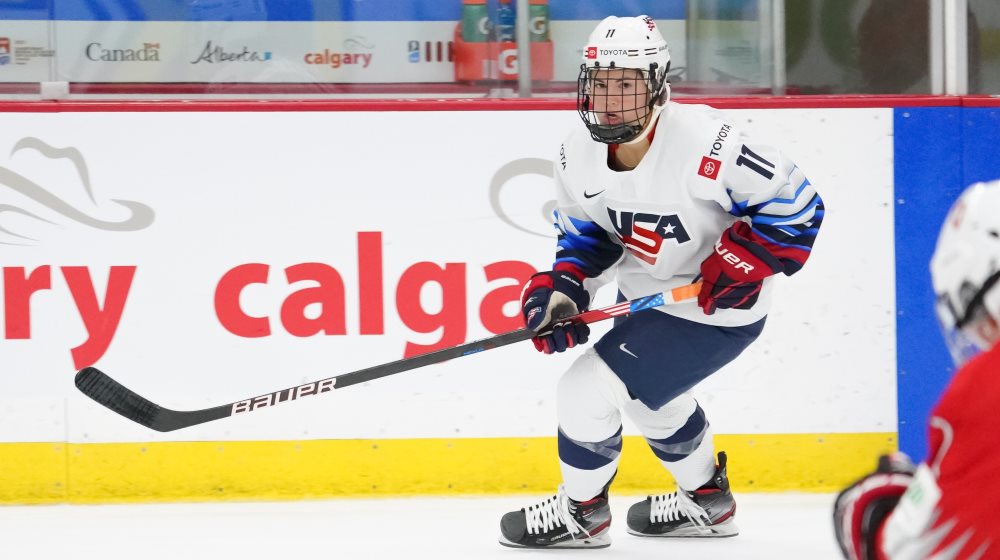 "We are a community that is very heavily Indigenous," Roque said. "It was something that was just normal to me. There wasn't that big of a divide between Indigenous players on the team and those who were not."
Roque fell in love with hockey at a young age. Her father, Jim, coached at Lake Superior State in Sault Ste. Marie. He now is a scout for the Toronto Maple Leafs.
Jim first put his daughter on skates in the backyard rink that he built, and soon she was sitting in the stands, taking in all of his team's practices and games. Roque didn't know much about the opportunities available to her playing hockey. She just knew she wanted to be on the ice as often as possible and you can bet she managed to fight for her rightful place.
But as she advanced through the levels of the sport, she noticed there were fewer and fewer players who looked like her. First, it was because of her gender. Girls teams didn't exist in the Upper Peninsula, so she played exclusively with boys.
After Roque committed to the University of Wisconsin and stepped on campus for training camp in 2016, it marked the first time she would play women's hockey year-round. When she started, Roque noticed there weren't many players with her background.
Next month, the 24-year-old Roque will make her Olympic debut for the U.S. women's national team. Roque will be the first Indigenous player on Team USA's hockey roster and the team's only BIPOC player.